We invite you to take part in the V International Theosophical Congress in Sochi, dedicated to the 190th anniversary of the birth of H. P. Blavatsky
On November 27, 28, 2021
Russia, Sochi, Conference-hall "Zvezdny", Gagarina str., 5
Congress delegates are scientists and Theosophists Russia, UK, India, USA, Korea, Portugal, Argentina, Finland, Greece.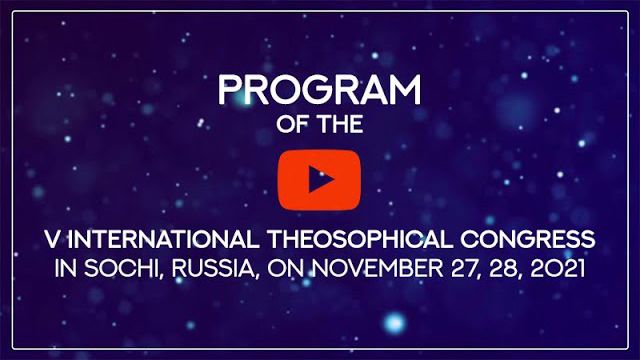 CONGRESS PROGRAM:
Live broadcast with simultaneous interpretation into Russian and English.
Following the results of the Congress, a Magazine is published (printed and electronic version in English and Russian)
Following the results of the Competitions, an Album of an Art exhibition, a collection of poetic works is published.
💖 SEE YOU IN SOCHI 💖
Applications for participation: