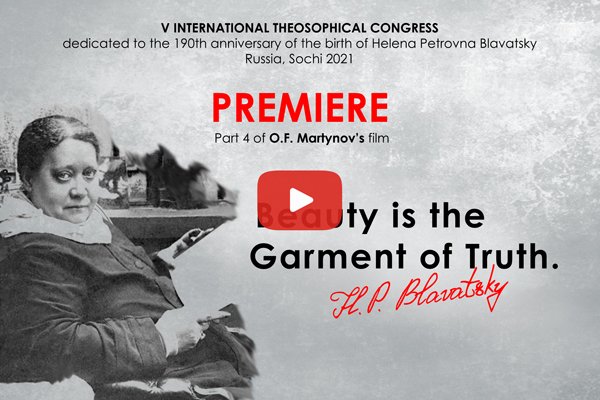 PREMIERE of the V International Theosophical Congress dedicated to the 190th anniversary of the birth of Helena Petrovna Blavatsky, Russia, Sochi 2021, November 27, 28, 4th part of the film "Beauty is a garment of Thruth. H. P. Blavatsky" Oleg Fedorovich Martynov.
Films about H.P. Blavatsky are based on autobiographical sources: Sylvia Cranston "H. P. Blavatsky", Howard Murphy "Helena Blavatsky", Mary K. Neff "Personal memoirs of H. P. Blavatsky", Oleg Boldyrev "Messenger of Shambhala. Blavatsky", Henry Steel Olcott "Old Diary Leaves", "The Letters of H. P. Blavatsky", "The Occult World of Madame Blavatsky" and other.
Become participants of a significant event!
💖 SEE YOU IN SOCHI 💖