V INTERNATIONAL THEOSOPHICAL CONGRESS. RUSSIA. SOCHI. NOVEMBER 27, 28. CONFERENCE HALL "ZVEZDNY"

THEY PRESENT AN EXPOSITION OF STONES IN A UNIQUE CUT VIKTOR TUZLUKOV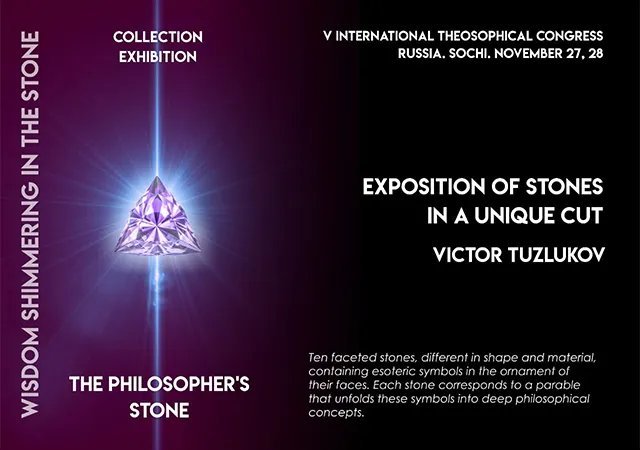 VIKTOR TUZLUKOV. EXPERT GEMOLOGIST. MASTER OF ARTISTIC CUTTING OF JEWELRY STONES, MERITED MASTER OF GEM-CUTTING ART, MEMBER OF THE AMERICAN GUILD OF GEM CUTTERS, WORLD RECORD HOLDER IN THE TECHNIQUE OF CUTTING COLORED STONES, MEMBER OF THE UNION OF ARTISTS OF THE RUSSIAN FEDERATION, WINNER OF THE "GOLD PEN OF RUSSIA" AWARD, MEMBER OF THE THEOSOPHICAL SOCIETY. PARTICIPANT OF THE LARGEST INTERNATIONAL EXHIBITIONS IN TUCSON, LAS VEGAS, MUNICH, HONG KONG, LONDON, GEMOLOGICAL CONFERENCES AND SYMPOSIUMS. HIS SKILL IS RECOGNIZED ALL OVER THE WORLD.
WISDOM SHIMMERING IN THE STONE.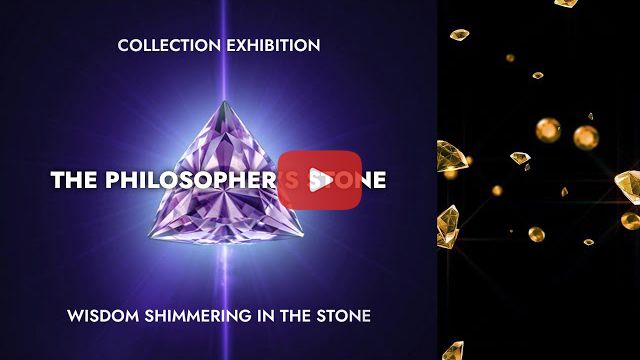 Collection exhibition "The Philosopher's Stone". Ten faceted stones, different in shape and material, containing esoteric symbols in the ornament of their faces. Each stone corresponds to a parable that unfolds these symbols into deep philosophical concepts.