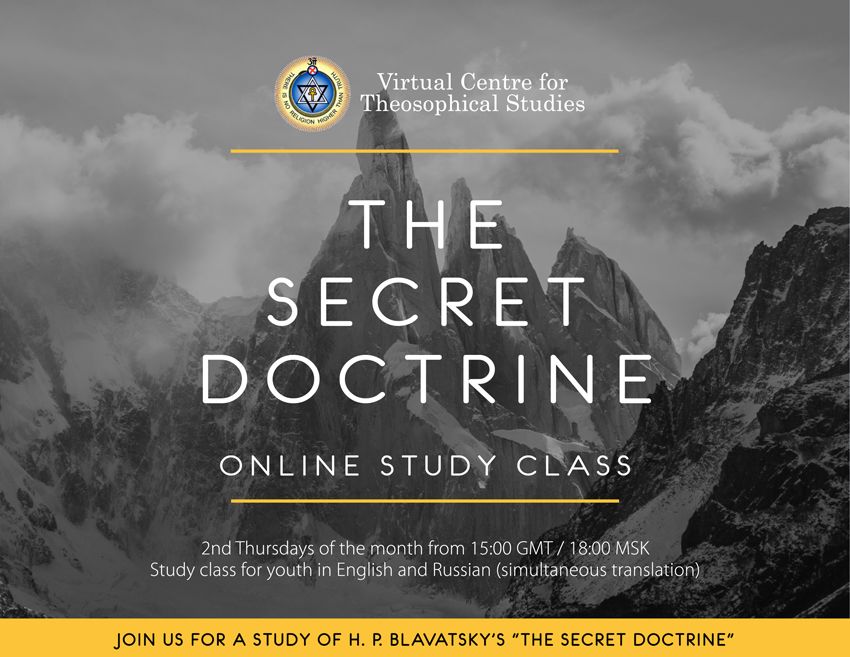 Virtual Centre for Theosophical Studies
The Secret Doctrine
Online study class

October 14 | 15:00 GMT | 18:00 MSK | 07:00 IST | 23:00 PHT
The Secret Doctrine Online Study Class at the Virtual Centre for Theosophical Studies in collaboration with the Adamant Lodge of the Theosophical Society in Russia.
This study class on H. P. Blavatsky's The Secret Doctrine is oriented towards youth (although all are welcome to attend).
On October 14th, a study of the 1nd Stanza, the 4nd Sloka of the Secret Doctrine by HPB "The seven ways to bliss were not. The great causes of misery were not, for there was no one to produce and get ensnared by them".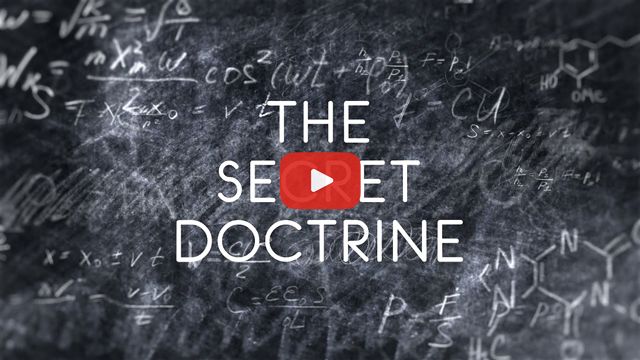 With simultaneous translation into English and Russian.
To enter the webinar, click on the link below:
www.fondtheosophy.ru/studyzoom
Dear friends, we really need your support. To cover the costs of organizing online broadcasts on the zoom platform with simultaneous translation, we ask you to donate any amount. Thank you for your help in the development of Theosophy!
See you! It's easy to be together!
---
Application for Seminars