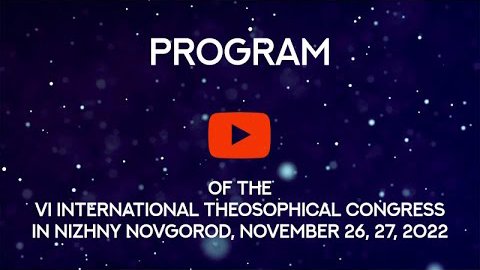 VI International Theosophical Congress, Nizhny Novgorod, November 26, 27 at 11 o'clock.
⭐ Congress Program: research reports of Congress delegates from Russia, Portugal, France, Korea, USA, India, Germany, Scientific Symposium "Secret Doctrine", premiere of the film "Blavatsky H.P.", award ceremony of winners of creative Competitions, art exhibitions, sculpture exhibition, exhibition of stones "World Heritage", "Book Expedition" will present new editions of popular science and esoteric literature.

✋ Each participant of the Congress has a name badge, a folder, a pen with a logo, complementary.
Become participants of a significant event in 2022. The meeting place is Russia. Nizhniy Novgorod
⏩ Registration of participants and details about the Congress