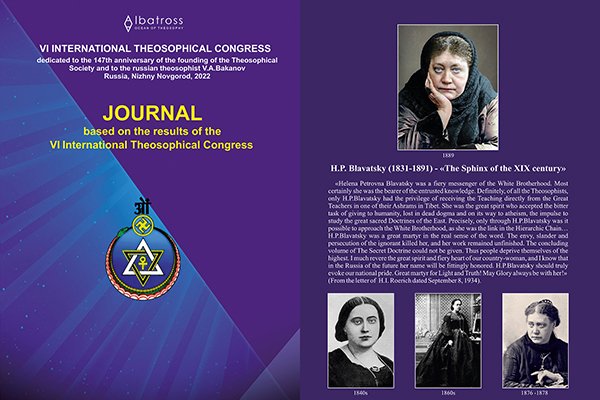 Unique research materials of the speakers, the scientific symposium "Secret Doctrine", the award ceremony of the winners of competitions, exhibitions, for the first time backstage interviews and reviews of the Congress participants.
📚 All in one edition in Russian and English, which will be presented at the exhibition "Book Expedition" of the VII International Theosophical Congress in Moscow on November 24, 25, 26.
Become participants of a significant event in 2023 🤚 Have time to apply. Moscow.Congress.Blavatskaya.
⏩ Registration of participants and details of the Congress 2023