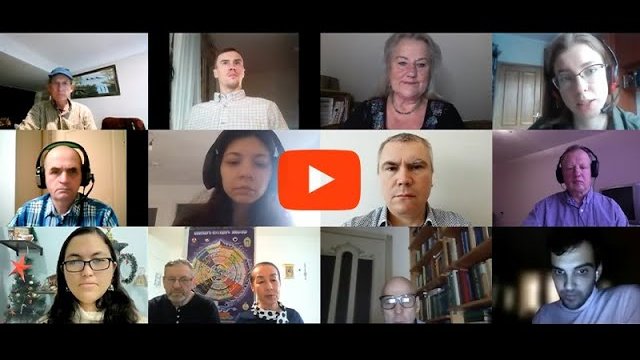 For all those who study and are interested in the Theosophical works of H. P. Blavatsky!
Overview of the 1st Stanza, the key points of all Slokas.
The research material was presented by:
Esther Pockrandt, Theosophical Society Australia, Sunshine Coast Lodge, (Sunshine Coast, Australia);
Barry Bowden, Theosophical Society Australia, National Lecturer for the Theosophical Society in Australia (Australia);
Sergey Kolganov, Professor at Moscow Aviation Institute, PhD in Philosophy (Moscow, Russia);
Catalina Isaza Cantor, Theosophical Society of Colombia (Adyar Theosophical Academy, in the International HQ of TS);
Evgeniya Shaboornikova, Theosophical Society of Russia. Final Review of the First Stanza.
The next seminar is devoted to the study and research of the 2st Stanza, 1th Sloka of the I volume of the "Secret Doctrine" by Helena Petrovna Blavatsky.
We ARE WAITING for you on January 29 at 15:00​ (Moscow time) on zoom platform.
Link to join the seminar: https://www.fondtheosophy.ru/zoom
It's easy to be together!