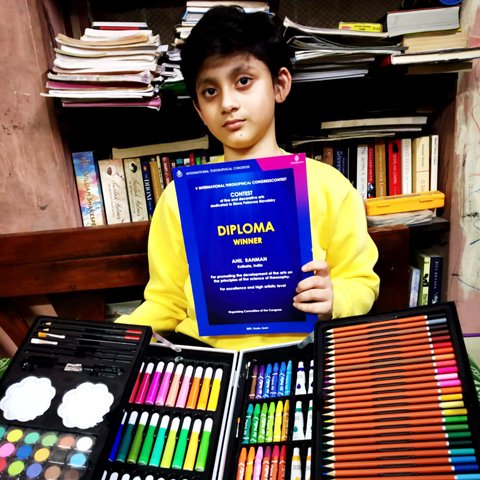 Ahil Rahman, 9 years old, India. Calcutta.
To study in the 4th grade of Don Bosco School, Park Circus.
Like many other children, he does not like to study, loves Chinese food and dinosaurs.
Chess and karate have recently become his favorites, and he is really on his way to participate in tournaments.
---